Office of Clinical Studies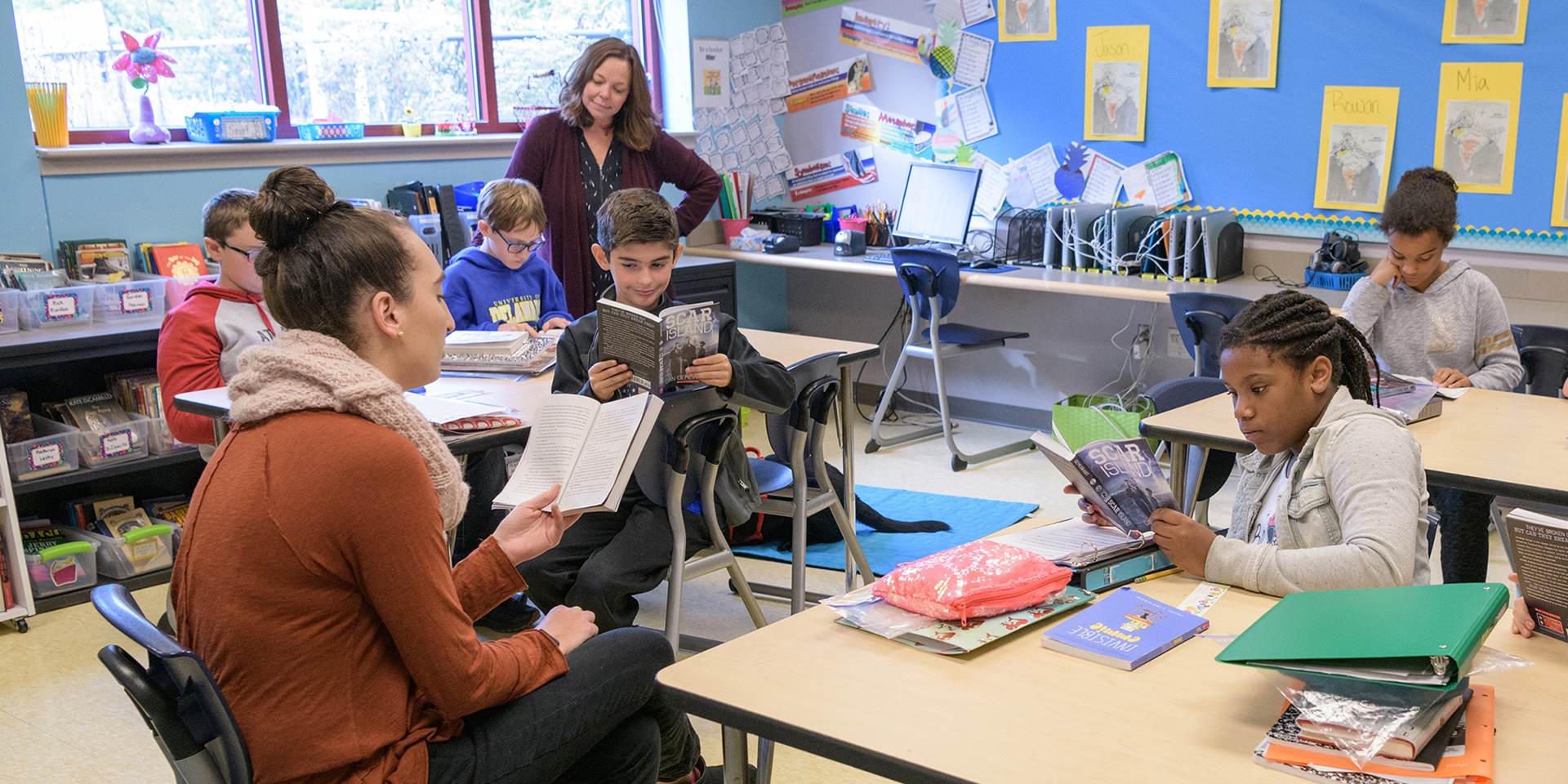 Information for Clinical Educators
Clinical educators are critical to the professional development of teacher candidates. By engaging in a partnership with us, you help our teacher candidates apply what they learn in their University courses and promote the development of their professional knowledge, skills, and dispositions.
Characteristics of Clinical Educators
Click here to view the characteristics of clinical educators who work with University of Delaware student teachers. We are always interested in working with new clinical educators who are eager to help teacher candidates on their journey to becoming a teacher!
Professional Development-Clinical Educators
Elementary Teacher Education and Early Childhood Education Clinical Educators are now required to complete  professional development training each of which earns two clock hours. These include several one-time PD activities which can be facilitated on-site by the Field Instructor or complete online:
UD Mentor PD
UD Capstone Evaluation PD
Online General Student Teaching Overview- Updating
Coteaching Launch
Coteaching Pairs Workshop (each time you host a Teacher Candidate).
Field Instructors
Field instructors (supervisors) partner with clinical educators to support UD teacher candidates. A field instructor will contact you early in the student teaching experience. This person is an important liaison between you and the University.
Student Teacher Evaluation
Click here to find the Teacher Candidate Capstone Clinical Experience Evaluation and supporting materials. You will login into Taskstream to complete the "Capstone Evaluation" and "Evaluation of  Program Survey" follow the steps below. Click here for instructions on how to use Taskstream and the contact information for support. The Office of Clinical Studies will pay your honorarium upon receipt of the completed evaluation.
Dispositions Feedback
If your candidate exhibits behaviors inconsistent with the eight dispositions, please complete the Professional Dispositions of Effective Educators – Evaluator Form and submit it to the candidate's field instructor (supervisor). The field instructor will then share the form with the candidate's program coordinator.
Questions?
If you have any questions or concerns about a placement, please feel free to contact the Office of Clinical Studies staff member, Terri Villa, tvilla@udel.edu or call (302) 831-6778.