Office of Clinical Studies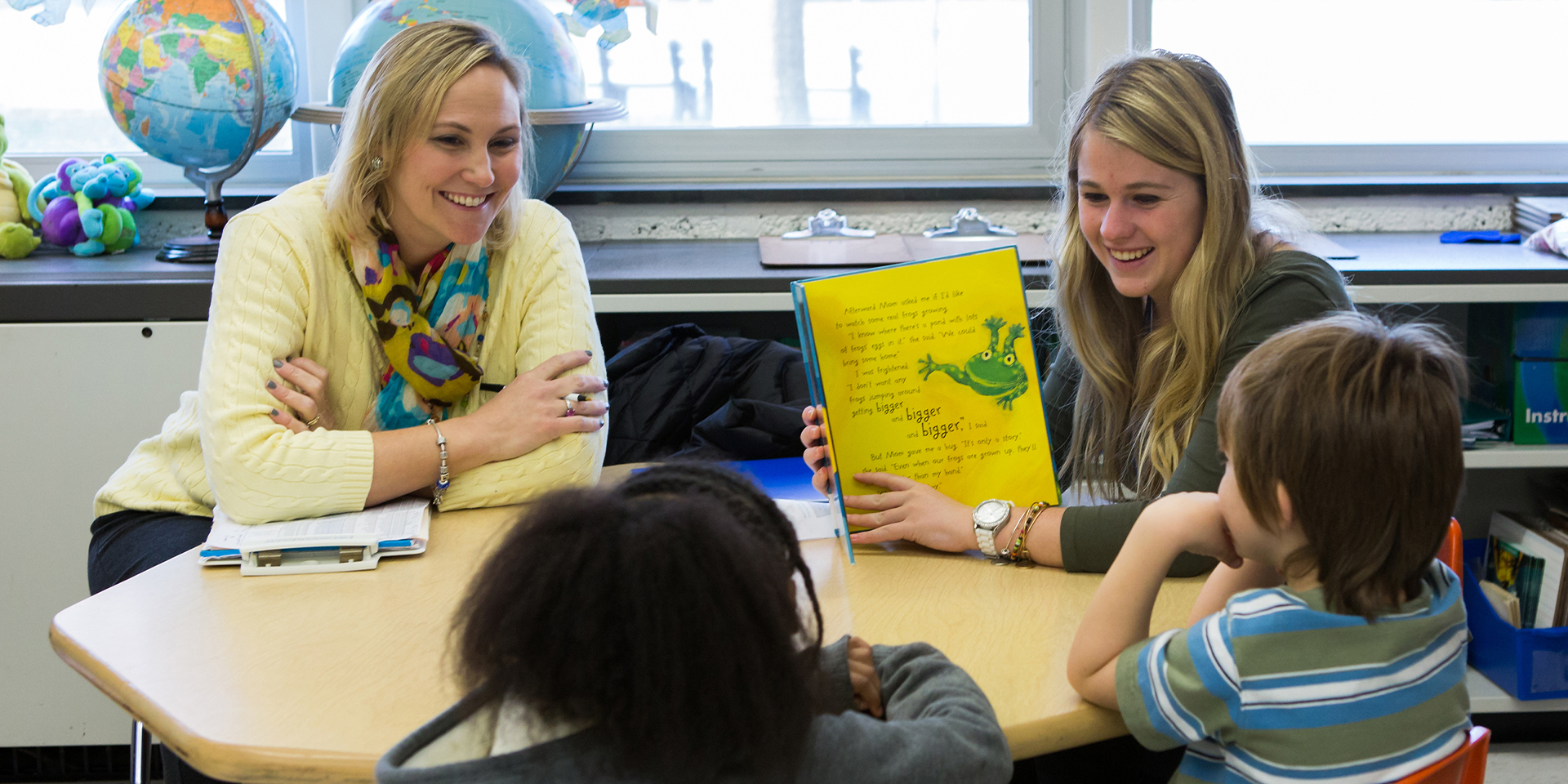 Coteaching
The University of Delaware has implemented a coteaching model for student teaching in our Early Childhood Education, Elementary Teacher Education, and Secondary Science Education programs.
The clinical educators and teacher candidates form a professional partnership as they collaborate as coteachers during the student teaching experience. They collectively share the responsibilities of the classroom, placing a central emphasis on student learning. Coteaching provides opportunities for coteachers to work side-by-side while reflecting on their shared teaching practice.
Resources
Coteaching supports the learning of all of the participants: learners, clinical educators, and teacher candidates. The handouts and guides in the links below provide information about coteaching at UD.
 describes the specific advantages for all participants in the coteaching classroom.
Coteaching Process shows how important it is for both coteachers to be involved in all aspects of teaching.
The Coteaching Guide is a document that was produced through the University of Delaware's Coteaching Work Group. This guide will help coteachers during the student teaching experience. The strategies and information throughout the guide can help teaching teams in inclusion classrooms and other coteaching teams.
The Coteaching Strategies Quick Guide is a one-page list of the strategies that will be helpful in your coplanning sessions.
Additional Information
Students exceed expectations in the classroom
I'd had student teachers in my classroom before, but it was structured as a traditional placement. I was worried how Naomi [Franko] and I would balance our teaching/instruction time together. By the end of her placement she was planning her groups independently and implementing her own ideas. This semester I have Corinne Mooney as a student teacher. Just like Miss Franko, Miss Mooney comes with a strong skill set and has jumped right in. I am so proud to have a part in such a quality program that is cultivating strong teachers to empower today's and tomorrow youth.
- Lakeya Nova, teacher at Eisenberg Elementary School