Office of Clinical Studies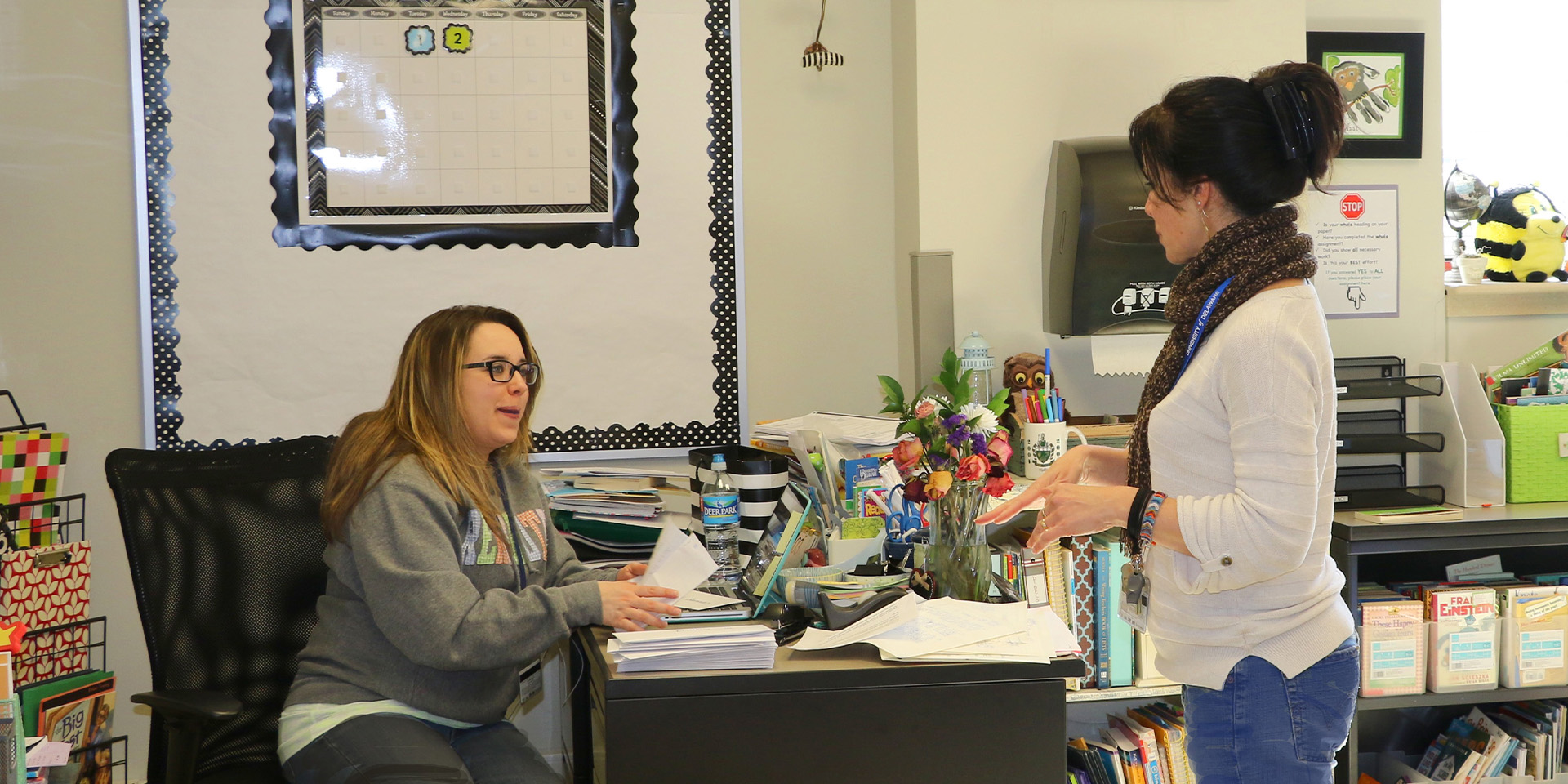 About Us
OCS Mission Statement
The Office of Clinical Studies provides services to all professional education programs across the University of Delaware to support the preparation of educators who can address the diverse needs of students in a variety of educational settings.  OCS supports researched-based, innovative, and high quality clinical field experiences that enable future educators to grow professionally while enhancing the educational experiences of students in our partner schools and programs.
Partnering to grow the next generation of teachers while positively impacting the experience of infants to grade 12 children in programs and schools.
We do this by:
Serving as a liaison between stakeholders: UD teacher candidates and faculty, site-based clinical educators and their students, and administrators. In addition, we work closely with each district's human resources personnel and the Delaware Department of Education.
Working with local school districts, schools (district, charter, and independent), community organizations and the UD faculty to create a continuum of field experiences that prepare the UD teacher candidates for the changing demographics of classrooms in Delaware.
Ensuring that clinical field experiences provide opportunities for students to deepen their understanding of the best practices being discussed in their classes (i.e., Common Core, Smarter Balanced assessment, and social/emotional needs of children of various cultures and backgrounds).
Supporting partnerships by linking potential school and community partners to UD faculty and the various University of Delaware Centers that support local schools.
Developing and maintaining commonly held expectations between school districts and OCS regarding the placement of teacher candidates, the attributes of clinical educators, and our ongoing partnerships.
Assisting teacher candidates with the necessary details such as criminal background and TB clearances to ensure a smooth entry into their field experiences.
Developing a professional learning community to support the pedagogical skills of new University of Delaware teachers in their first years of teaching.
Ensuring clear communication from the OCS to the many constituents served by OCS staff.